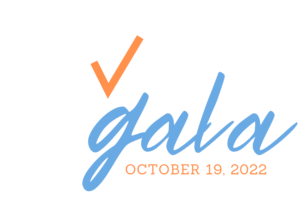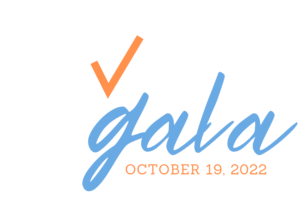 5:30 pm VIP Lounge | 6 pm Cocktail Reception | 7 pm Dinner & Program
The Grand Ballroom | Overland Park Convention Center
The Voter Network and Mainstream Coalition, along with Champion Sponsor Donna Gould Cohen and Honorary Co-Chairs Schylon and Micah Kubic, invite you to join us on Wednesday, October 19 at the 2022 GOTV Gala.
Additional details are on the way! Until then, check out some of our past events and award winners:
For over 20 years, we've brought Kansans together.
The Voter Network"s annual fundraising dinner, the "GOTV Gala" (formerly "Stand Up, Speak Out") is the only nonpartisan social gathering of its kind in Kansas, bringing together close to 800 guests from across the civic spectrum. Our guests include elected and appointed officials from federal and state offices to local governing bodies; engaged advocates who understand that voting is the bedrock of a better society; and, a diverse group of partner organizations from across the state.
We come together to promote nonpartisan voter engagement and draw inspiration from notable community leaders such as Academy Award-winner and two-time Sundance Film Festival Director Kevin Willmott, Author/Commentator Van Jones, Former US Secretary of Health and Human Services Kathleen Sebelius, US Congresswoman Sharice Davids, and Governor Laura Kelly.
And, we celebrate Kansans who display the courage to stand up for justice and equality; hold respect for the rights, beliefs, and freedoms of all individuals; and, understand the importance of civic engagement in securing and defending those rights. For many years these principles have been embodied in a series of awards named after our founding chairman, Dr. Robert H. Meneilly, and presented to individuals who exemplify these beliefs.
This year we are honored to present the following Robert H. Meneilly Awards:
* Stand Up, Speak Out – Rachel Sweet, Kansans for Constitutional Freedom
* Volunteer Service Award – Erin Woods, Voter to Voter Ambassador
Who We Are
The Voter Network is dedicated to creating a culture of informed, enthusiastic Kansas voters.
Especially in communities that have been systemically excluded. We do this through our innovative friend-to-friend effort, Voter to Voter, and by providing reliable, nonpartisan election resources. Our partners are what makes this really work, and we've built strong relationships with some pretty cool people along the way.